CRI - Business Team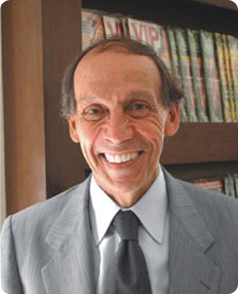 Antonio Carlos Castrucci, SK Intelligence business consultant, is specialized in financial market with U.S. PhD in credit risk areas and more than 40 years of work together with Brazilian and international banks. He has presided over organizations like Paulista Bank, which was a founding partner, ABBC (Brazilian acronym) – Brazilian Banking Association – and CAAR (Brazilian acronym) – Evaluation Chamber of Risk Issues (constituted by director-representatives of all class associations of whole financial and capital-market segments).
Our business team consists of credit risk experts come from financial market, whose purpose is to clear all doubts about business concepts CRI solution uses.
Business team accompanied implementation processes, project discussion, support and maintenance, providing to financial institution the best information use that can be obtained from CRI solution.
<< Back